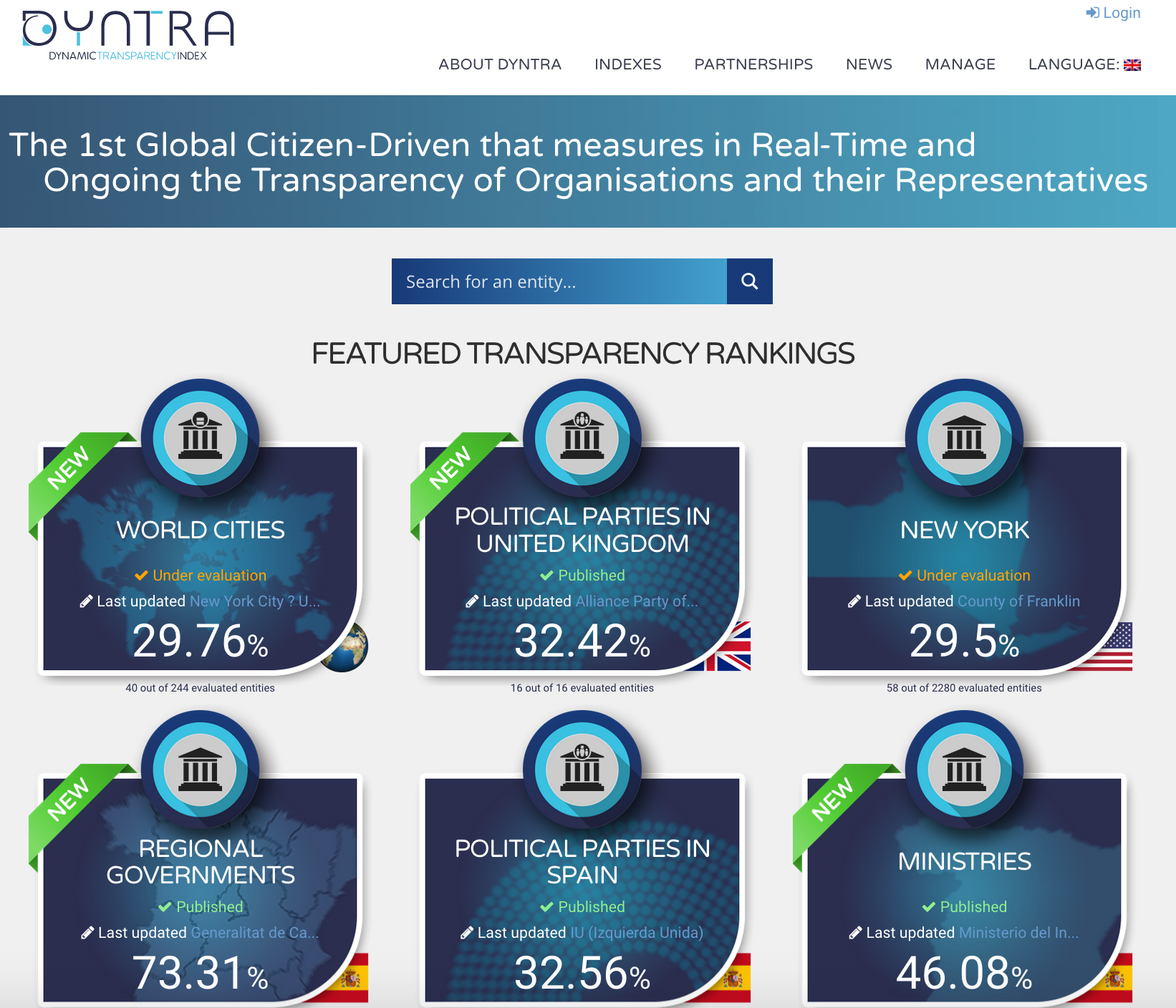 Project Details
Dyntra – Dynamic Transparency Index – is the 1st global citizen-driven platform that measures in real-time and ongoing the transparency and accountability of public and private organisations and their elected representatives.
It aims to open information to the public and civil society created by the new challenges that generates the current information society, using in an efficient manner new technologies and applied knowledge to the field of political science and Open Government.
Install this web app on your Android: Tap menu, more options, and then Add Shortcut To Homescreen.
×
Visit Platform
Category :

Transparency

Date :

Aug . 24 . 2017

Launch:

September 2014

br>

Stage:

Life Cycle

br>

Investment:

Needed

br>

Website:

dyntra.org