'Ask Me Anything' Zoom Call

When: July 28th, 2022 at 6pm CEST (12pm EST) – Where: Zoom
What is a 'Ask Me Anything' (AMA) Call?
Ask Me Anything is a meeting, in this case through Zoom, where participants can ask me, in a trusted environment, everything related to questions, doubts, blocks or challenges they have with their business. The objective of this AMA is to give you another perspective on a problem you have, more clarity on what to do or an answer about something specific. In my case, you could ask me anything related to business issues, business growth, mergers and acquisitions, increasing sales, etc.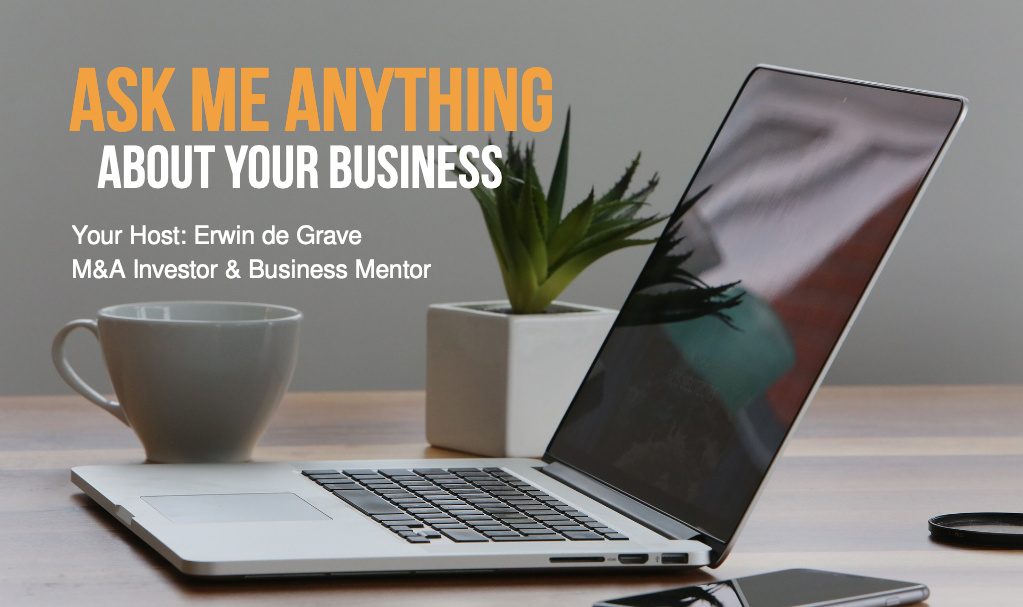 Is the AMA something for you?
In order to attend the AMA, you need to meet the following 3 points:
Have an open mind and be willing to share your problems and doubts in a group;

Already have a product/service on the market with at least annual sales of more than €100,000;

You agree that this is a session based on trust and that you will not share founder business information outside of the group.
FILL OUT THE FORM TO PARTICIPATE